I feel absolutely honored to have been honored with the Liebster award from two great bloggers on the same day! Thank you so much to Brittany over at:
and Mrs. Foxwell over at: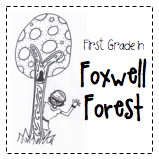 So I have to come up with 11 random things about myself.

Here goes…
1.
I am deathly afraid of spiders.

Thank goodness the hubs is in pest control!
2.
My favorite color is green.
3.
I am a cancer survivor.

I was born with retinoblastoma.
4.
I can't function in the morning without my keurig coffee.

Breakfast Blend with a shot of Caramel Macchiato.
5.
My first car was a gray Pontiac 6000.

Talk about embarrassing!!
6.
I have recently become addicted to 5k runs.

Warrior Dash, Color Run…you name it, I want to do it!
7.
I would have plastic surgery in a heartbeat if I could afford it!
8.
I love all things music.

It is the language in which I speak fluently.
9.
I research great books all school year and save them up to read ALL summer long!
10.
I want learn a foreign language.
11.
I would rather text than talk on the phone.
Now to answer the questions that were given to me by both of my new bloggy friends.
1.
What is your favorite ice cream flavor? My favorite ice cream flavor is vanilla smothered in chocolate syrup!

YUM!
2. What is your teaching style?

I love to use all different styles while teaching.

There are multiple styles of learners in my room so why should I stick to just one style of teaching.
3. Do you have plans to stay in the classroom for you whole career?

I see myself stepping up to an administration role one day.

I am certified and ready!
4. What has been your biggest 'aha' moment of teaching this year?

When a little lady of mine finally connected all of the reading strategies that I have been teaching her to just blast off with her reading!

Love that!
5. What is your favorite TV show on right now?

It would be a tie between 3.

I have a serious addiction to tv.

Revenge, 666 Park Avenue, and American Horror Story: The Asylum.
6. Toliet paper roll over or under? (apparently this is controversial, I just found this out!) I am a under person!

It makes it easier to find the next available sheet.
7. What is your favorite fast food restaurant? I would have to go with Long John Silvers.

8. Complete this sentence... My classroom runs on love and laughter, definitely laughter.
9. How many siblings do you have? I have one older sister.
10. Mac or PC? PC all the way.

I will never own a Mac!
11. What was the last book you read? Do you recommend it? I am on book 4 of the Black Dagger Brotherhood series.

It's Twilight meets Fifty Shades….yes, totally recommend it!
1. What was one of the first blogs that you started following? It was my student teacher's blog. She is the reason I started this.
Sparkles, Smiles, and Successful Students
!
2. What is one of your favorite times of year to teach? I love teaching during March because of Dr. Seuss's Birthday. ONE OF MY FAVORITES!
3. Who is a teacher that you have had that has left lasting fingerprints on your life? My favorite teacher was my 8th grade math teacher, Mr. Lionhart. He did this really cool thing at the end of each year where he predicted your future job. He predicted that I would own my own candy shop called Nikki's Ticky Taffy.
4. What word or phrase do you say to your class the most? I love the whole brain teaching strategies so I use the call and response "class…." "yesss.". I also really like to use the mirror (repeat after me).
5. What is your favorite candy? Reese's, especially the specialty ones that come out around holidays!
6. Polka dots, stripes, or chevron? Polka Dots!
7. What movie could you watch over and over again and it never get old? Lara Croft movies. I am seriously addicted to Angelina Jolie.
8. Favorite author and why? I love C.S. Lewis. The Lion, The Witch, and The Wardrobe is what started my incredible appetite for reading!
9. What read aloud book do you get excited for each and every year? The Wayside School series. I love reading those books out loud. For picture books it would have to be The Spider and the Fly.
10. What is your favorite part about the beginning of a new school year? All of the new school supplies. I love looking at them, organizing them, and using them for the first time!
11. What is one invention that you wish you had come up with? The website Teachers pay Teachers!
So now for the rules, my questions and my nominees. Here are the rules:
1. You must post 11 random things about yourself.
2. Answer the questions that the nominator set for you.
3. Create 11 questions for the people that you nominate.
4. Choose 11 other blogs with under 200 followers to nominate and link them in your post.
5. You cannot "tag back" the nominating blog but leave a comment on this post with the URL of your Liebster post so I can learn more about you and see who you nominate.
Now for my questions:
1. What movie would you identify your life with and why?
2. What is your favorite sport?
3. Are you a dog person or a cat person?
4. What is your favorite subject to teach and why?
5. If you could move anywhere in the world where would you go?
6. What is your favorite winter time tradition?
7. What is one thing that you wish you had for your classroom right now?
8. Favorite book of all times?
9. What are some of your hobbies? (outside of school!)
10. What do you do for stress relief?
11. What is your number one thing you advise new teachers to do for a successful school year?
Here are my nominees: